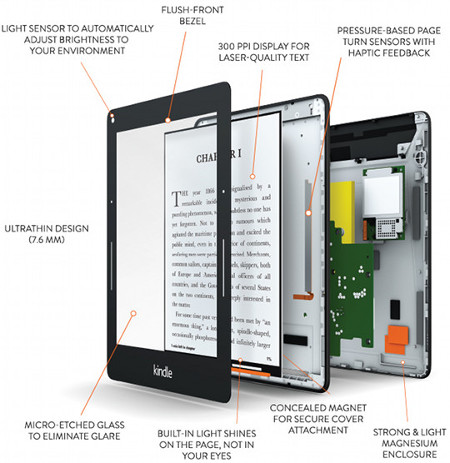 It amazes me how many people fell for and still continue to believe the rumor that a Kindle Voyage 2 will be released this November.
Only one website claimed that a new Kindle Voyage would be released this year. Given the source's reputation for making up stories just to get attention, I knew it was a flat out lie from the very beginning, but unfortunately most people don't know of that website's deceptive history so they assume they are a credible source—that couldn't be further from the truth.
The truth is that website is known for making up stories just to increase pageviews and to get people that don't know any better to link to them. Their Kindle Voyage 2 story was no different.
These are the same people that claimed they had insider info about the Kindle getting ePub support a few years back, and we all know how that turned out…
All they did is guessed that a new Voyage would be released in November based on the fact that Amazon usually releases new Kindles each year around that time, and the rest was just made up lies and speculation to make the rumor sound better.
The only good thing about no new Kindle Voyage being released is that the source of the rumor will be singled out as being even more unreliable in the future. You make up enough headline stories that don't come true and people will figure out you're a fraud sooner or later.
It's amazing how many people believed the lie though. A lot of people still haven't given up on the idea that a new Kindle could still be released this year. But that's just crazy talk.
I can tell you for a fact that no new Kindle will be released in 2015. It doesn't take an inside source to come up with that; it's basic common sense. Amazon isn't going to release a new Kindle after the busiest shopping weekend of the year.
Let go of the rumor, folks. It was all just a made up lie to get attention from the very beginning. There will be no new Kindle Voyage 2 in 2015. Besides, the Kindle Voyage isn't selling nearly as well as the other Kindles or Fire tablets based on overall user reviews and the best sellers list, so I doubt Amazon is that worried about releasing a newer version of their least popular model anyway.