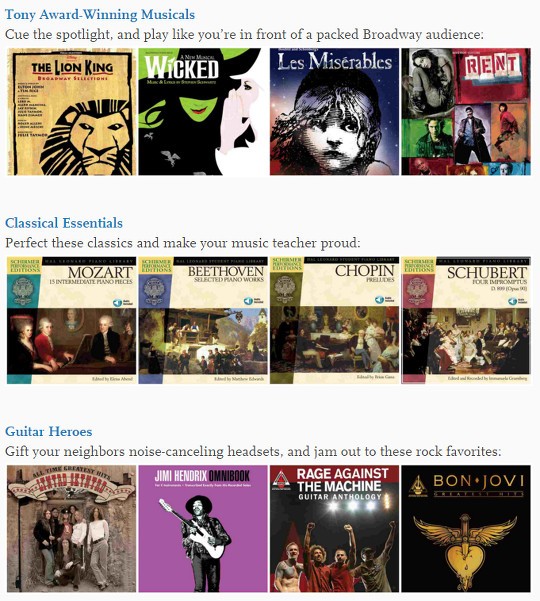 Scribd has been gaining ground with their subscription service that serves up all the ebooks, audiobooks, and comic books that you can consume for $8.99 per month.
Now Scribd has announced that they've added sheet music to their $9 a month plan as well.
Scribd's catalog now contains several thousand songbooks from publisher Hal Leonard.
There's a wide selection of material. There are lots of guitar books, complete with tablature, and piano books, everything from classics to current popular artists. They also list the difficulty level of each songbook, and they have things broken down into different categories for different instruments and genres.
Scribd's selection of sheet music is quite impressive, and it definitely helps set them apart from other ebook subscription services. Kindle Unlimited doesn't have anything like this…
You can browse through all the available sheet music from Srcibd's website. You can even view previews of the first few pages of each book without having to sign up or anything. Scribd also offers a 14 day free trial so you can try their service before committing.
The way Scribd works is you get unlimited access to their library of books as long as you pay the monthly fee. They have apps for Android and iOS, and books can be read using a web browser as well.