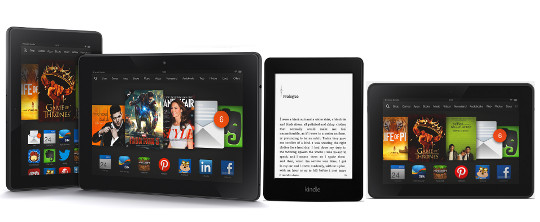 I recently heard about people getting scammed by third-party support sites for Kindle ereaders and Fire tablets. There's a discussion about one particular scam site on Amazon's Kindle forum.
I didn't know it was such a big deal until I typed "kindle tech support" into Google search. The first couple of listings are legit. Then beyond that it's mostly one scam site after another. Even if they aren't scamming people to steal their personal information, charging $100 or more for Kindle support is an absolute scam itself.
To me it seems obvious. If you have a Kindle or Fire tablet issue go through Amazon's support directly, not some third-party service or site.
The one problem with that is a lot of these scams site try to make it look like they are associated with Amazon, or they provide better and faster support than Amazon.
Basically you shouldn't trust any site to provide any kind of Kindle support that doesn't have Amazon.com in the site address url.
Most importantly, never pay for Kindle support.
Amazon always offers Kindle support for free; they don't offer any paid services for Kindle support of any kind. Amazon doesn't even offer an official repair service for Kindle ereaders or Fire tablets, but they will sometimes offer you a discount on buying a new one if it's beyond the warranty period.
A lot of the scam sites want you to call an 800 number or install some software on your computer. Don't fall for it.
If you want to call Amazon support, only use an official number found on Amazon's website. Don't trust numbers you find on these support websites because they just direct to some scammer in some other country. Anyone can get an 800 number and pretend they are Kindle support.
For more customer support options, see Amazon's Contact Page (sign in required) and Amazon's Device support page for help with specific Kindles and tablets.