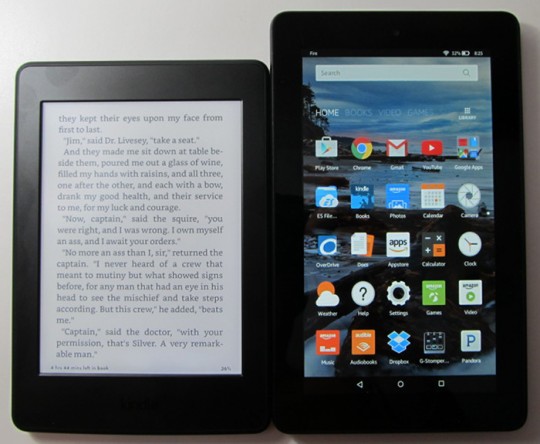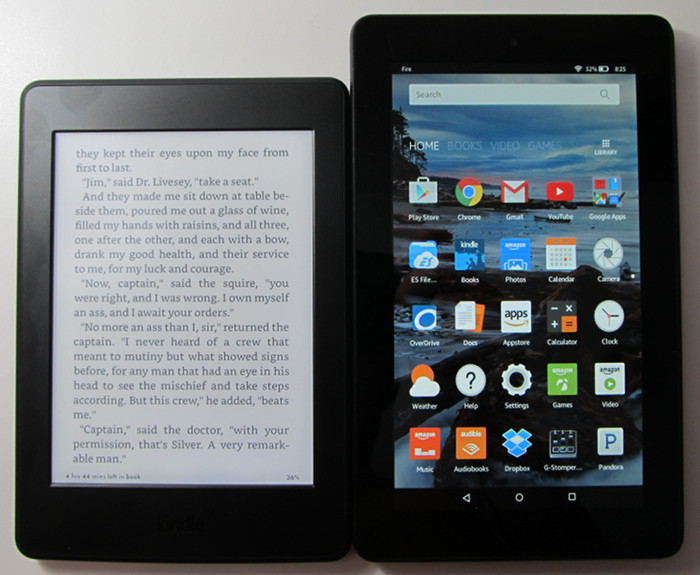 Amazon is currently running some sales on Kindle ereaders and Fire tablets but they aren't the typical kind of deals that they usually run.
This time around Amazon is offering deals on certified refurbished and pre-owned Kindle ereaders and Fire tablets. In fact the Kindle Voyage is priced as low as it's ever been at $152—the refurbished units usually sell for $169.
Or you can get a used 7-inch 2015 Fire tablet for as little as $29.89. Or you can opt to pay $1.36 to get one in better condition.
The used devices are being sold through Amazon warehouse deals.
Some other used Fire deals include the Fire HD 8 for $69 and the Fire HD 10 for $134.
On the Kindle front, a pre-owned Paperwhite 3 is going for as low as $71. The basic Kindle Touch can be had for $40; they also have them certified refurbished for $56.
Amazon has a few new devices on sale as well, as in new unopened units, not newer models. The Fire HD 6 is on sale for $69, which is $30 off, and the Kids Fire tablet is $79 ($20 off), and the 8.9-inch Fire HDX is marked down by $80, starting at $399.
Kindle and Fire Sales Links
Kindle Voyage Refurbs – $152
Kindle Touch Refurbs – $56
Kindle Fire HDX 8.9 – $399 (Used ones go for as low as $199)
Fire HD 6 – $69
Fire Kids Edition – $79