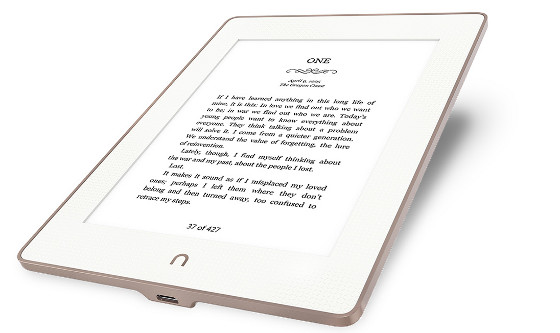 The great thing about ebook readers is the ability to carry thousands of books with you wherever you go.
Not only that but they eliminate all the physical space required to store paper books; you can have an entire library's worth of ebooks on a dime-sized microSD card.
It's pretty amazing when you think about it.
A lot of dedicated ebook readers don't have microSD card slots these days, however.
Even brands that used to have them, like Kobo and Nook, have gotten rid of memory card slots on newer models, and Kindles don't memory card slots (aside from the 1st gen model).
Still, with 4GB of internal storage space that's enough room to hold a few thousand ebooks.
Amazon advertises the Kindles as being able to hold "thousands" of books—that's as specific as they get. There are some circumstances where you couldn't even get one thousand books on it, depending on the size of the files.
Most ebooks are getting larger in size with higher resolution images, add-on features, and enhanced formatting. At some point 4GB (about 3GB usable) isn't going to be enough.
A lot of people have already surpassed that threshold. Some folks like to have all their ebooks downloaded on their ereader all the time; other people just download a few and then delete them after reading.
There are a number of reports from people online that suggest their Kindle or other ebook reader starts getting slow and bogged down after a certain number of ebooks are added to it.
What about you? How many ebooks do you have on your ebook reader? Have you noticed any performance issues with too many books on it at one time?