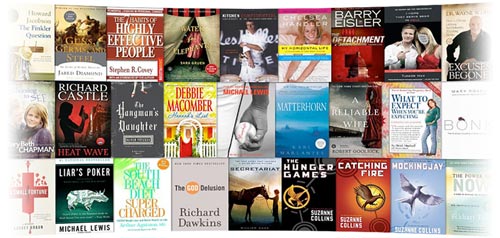 Amazon and Barnes & Noble have started sending out emails informing customers about ebook credits that have been added to their accounts.
The credits are because of the antitrust settlement case against Apple for colluding with publishers to effectively fix the prices of ebooks, and Apple was forced to pay up.
The credits are for U.S. customers only and they apply to ebooks purchased from certain publishers between April 1, 2010 and May 21, 2012.
Customers don't have to do anything to claim their settlement credits; retailers are automatically adding the credit to user accounts.
Amazon has a webpage where you can check the balance of your settlement credit, and see when it expires (currently June 24, 2017).
If this all sounds familiar it's because it already happened once before. The earlier credits were funded by publishers. This time around Apple is footing the bill.
Here's more from the email:
Apple, Inc. (Apple) funded this credit to settle antitrust lawsuits brought by State Attorneys General and Class Plaintiffs about the price of electronic books (eBooks). As a result of this Settlement, qualifying eBook purchases from any retailer are eligible for a credit. You previously received an email informing you that you were eligible for this credit. The Court in charge of these cases has now approved the Apple Settlement.
Additional information can be found on the official ebooklawsuits website.