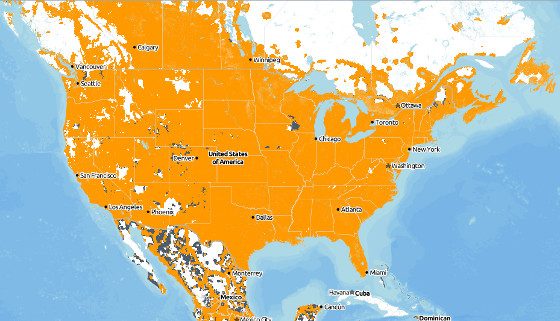 It's been awhile since I owned a Kindle with 3G wireless but the coverage was always surprisingly good, better than a lot of cellphones.
Kindles support 3G wireless connectivity in over 100 countries and territories across the globe.
If you're thinking about getting a Kindle with 3G wireless support or if you're going to be traveling with your 3G Kindle, it's a good idea to check Amazon's Kindle 3G wireless coverage map.
The map shows the 3G coverage areas (orange) and slower EDGE/GPRS coverage areas (dark gray) worldwide.
The current Kindle ereaders are available with 3G wireless except the entry-level Kindle, including the Kindle Paperwhite, Kindle Voyage, and Kindle Oasis.
The 3G Kindles add $70 to the overall price compared to the Wi-Fi only Kindles, but the usage of the wireless itself is free to use for as long as the Kindle works.
However, the usage of 3G wireless is limited to Amazon and Wikipedia when using the Kindle's built-in web browser, so you can't use the 3G for general internet access, just Wi-Fi.
Kindles will automatically switch to 3G coverage when Wi-Fi isn't available and vice versa. Having 3G is a nice option if you're away from reliable Wi-Fi connections frequently.