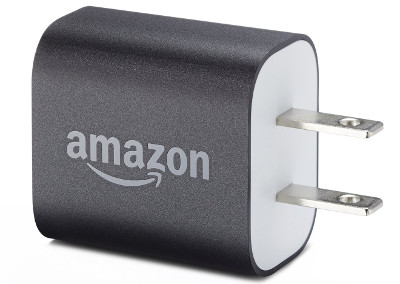 Amazon usually has low and competitive prices when it comes to buying most things from them, but like most retailers they don't have any problem ripping customers off for certain items.
Kindle and Fire tablet accessories have always been on the high side price-wise, probably to help make up for the lower cost of the less-expensive models.
But when it comes to the Amazon 5W USB adapter for Fire tablets and Kindle ereaders, they've taken it to a whole new level of price-gouging (apparently they think they're Apple).
This has been bugging me for a long time, and now that Amazon tries to pedal Kindle bundles using these same overpriced USB adapters, it bothers me even more.
They try to make the bundles seem like they are on sale and a good deal, but they really aren't. They are just using the ridiculously inflated price of the USB adapter to make it seem like you're saving money.
Lately Amazon has been advertising the Kindle bundles on their deals pages, implying that they are "on sale", but it's not true because they're the same price that they always are. Kind of like the Fire HD 6 they keep advertising as "on sale" but it's been that price for months now.
There's no need to pay anywhere near $20 for a simple 5W USB plug. They're all basically the same anyway. You can use a different brand, such as an Apple or Samsung adapter, with a Kindle and it will work just fine. Pretty much any phone or tablet plug will work.
Here are a few much more affordable USB plugs than the one that Amazon sells:
Amazon Kindle 5W Power USB Adapter – eBay $4.75 with free shipping
JC Technologies – USB Wall Charger – Amazon $5.50 with free shipping on orders over $49
Mobile Zone Info USB Wall Charger With Qualcomm Quick Charge 2.0 – Amazon $6.99 with free shipping (3rd party seller)
Apple 5W USB Power Adapter – Walmart $8.99 with free shipping
9W USB Adapter for Kindles – Banggood $3.49 with free shipping