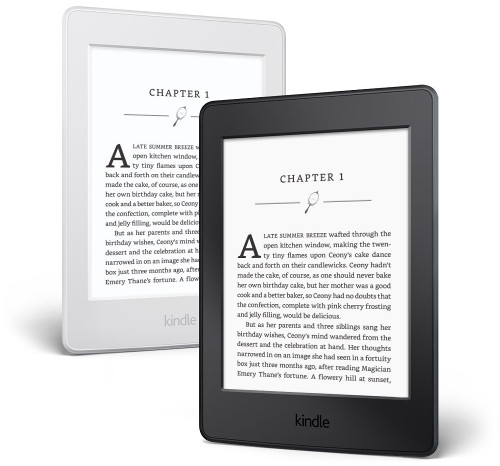 For those of you that aren't Amazon Prime members, it's been several weeks since the Kindles were on sale, and now they're finally being discounted again.
Amazon also has another one-day only sale on select Kindle ebooks that takes up to 75% off the regular price.
As for the Kindle ereader sales, unfortunately it only includes the entry-level Kindle and the Kindle Paperwhite 3.
Both are marked down by $20, taking the Paperwhite to $99 and the Kindle Touch to $59.
For some reason Amazon never wants to include the Kindle Voyage or Oasis in the deals.
The latter is understandable since it's so new but what's the deal with the Kindle Voyage?
Amazon regularly offers the Voyage on sale in the UK but they almost never drop the price in the US. That's kind of annoying.
Kindle Sales
Kindle – $20 off
Kindle Paperwhite – $20 off
Amazon Tap – $15 off
Fire Kids Edition – $20 off
Up to 75% on select top-rated Kindle books – (August 14th Only)