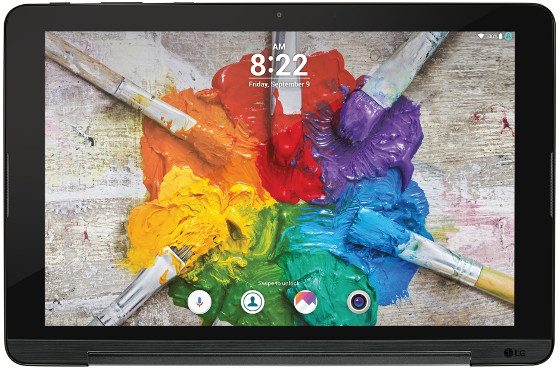 LG recently released a new Android tablet with a high resolution 10.1-inch screen that runs Android 6.0 Marshmallow called the LG GPad X II.
Not very many inexpensive 10-inch tablets have high-resolution 1920 x 1200 screens so it's good to see LG offering another option.
This model has LTE wireless built-in; it's an unlocked version.
The LG GPad X II sells for $349 with free shipping.
It has some interesting features, like a built-in stand, dual window mode for running two apps simultaneously, and a reading mode to help reduce eyestrain by filtering blue light.
The LG GPad tablet is a powerhouse when it comes to storage space. It comes with 16GB built-in and it supports microSD cards up to 2 TB (but do they even exist yet?).
Other specs include a quad-core Snapdragon processor, 2 GB RAM, 5MP front and rear cameras, Bluetooth 4.2, Wi-Fi, and it has a 6,000 mAh battery. Check the LG website for more detailed specs.
If you don't need the LTE connectivity and don't care about Android 6.0, the Lenovo Tab 2 A10 is still a solid option for a 10-inch high-res tablet, and it sells for half the price as the LG GPad X II.