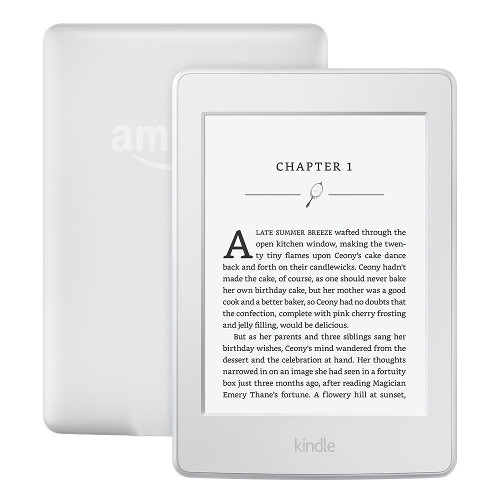 Once again it appears highly unlikely that Amazon will release another new Kindle this year for the busy holiday shopping season.
It's been two years in a row now without any new Kindles getting released in the fall and it's rather disappointing.
This used to be an exciting time of year when new ereaders would get released after summer.
Amazon released a new Kindle in the second half of the year every fall from 2009 through 2014, usually in October or September.
Now this year Amazon has barely even bothered to release a new tablet model. They updated the Fire HD 8 and lowered the price but it's hardly any different than last year's model.
We got one new interesting ereader with the release of the Kobo Aura One in September—at least Kobo is keeping things interesting.
I was hoping that a new 8-inch Kindle would get released to compete with the Kobo Aura One but it doesn't look like that's going to be happening anytime soon, if ever.
I thought maybe the Kindle Voyage would be getting updated after 2 years when it suddenly was on backorder for a few weeks, but now it's back in stock so that dream is gone.
It's weird how Amazon has changed their Kindle release schedule over the past couple of years.
They took everyone by surprise when they released the Kindle Oasis at the end of April this year. Then they released an updated entry-level Kindle in July. At least we got a couple of new Kindles in 2016, even if one is basically a repeat, but it sure makes this time of year a lot more boring than it used to be without any new Kindles getting released.