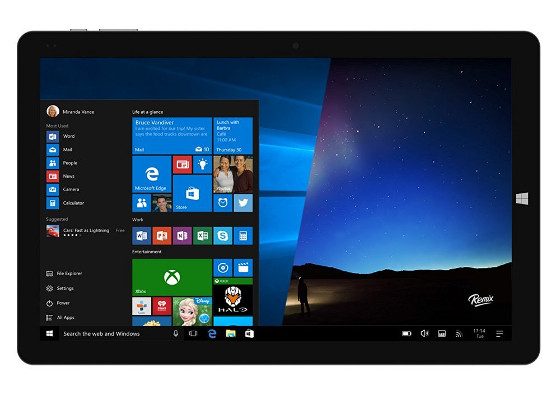 If you are in the market for a nice 10-inch tablet for cheap, the Chuwi Hi10 Pro looks like one of the better options currently available. I'm tempted to get one myself.
It's a dual boot tablet that runs both Windows 10 and Android 5.1, and it has a high resolution 1920 x 1200 IPS screen. Plus the specs are pretty solid.
The most surprising thing about the Chuwi Hi10 Pro is how inexpensive it is.
Currently it's available on Amazon for $189 but you can get it for even less by importing it from China.
For the next two days Gearbest has the Chuwi Hi10 Pro on sale for $159 with free shipping.
As far as specs, it has 64GB eMMC storage space with 4GB of RAM and it has a microSD card slot for cards up to 128GB. It's powered by a quad-core 1.44GHz Intel X5 Cherry Trail Z8300 processor, with an Intel Gen8 GPU.
It has an HDMI port, headphone jack, WiFi, Bluetooth, 6500mAh battery, a 2MP front camera and 2MP rear camera. It also has micro USB and type C connections, but no full size USB port.
The Chuwi Hi10 Pro also supports a magnetic keyboard and an active stylus pen—both of which are sold separately.
If anyone gets their hands of one of these tablets let us know what you think of it in the comments section below!