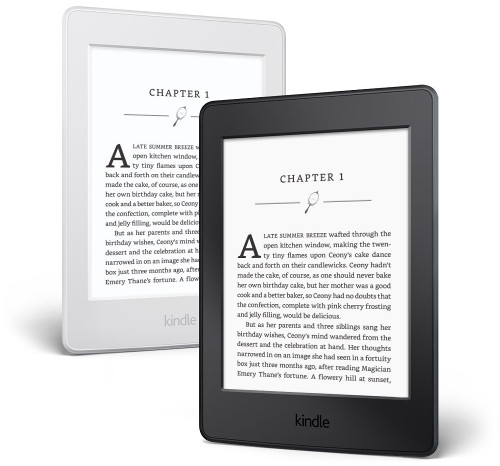 As expected, Amazon has started offering discounts on Kindles and Fire tablets again now that we're just two weeks away from Christmas.
They also have some Kindle ebooks on sale for up to 80% off today only as one of the main deals of the day.
Kindle Unlimited subscriptions remain 25% off for one year as well.
The Kindle Paperwhite is on sale for $99 again.
They've also got a couple of Fire tablets marked down.
The entry-level Fire is $39 and the Fire HD 10 is $199. They have the Fire Kids Edition on sale for $89 too.
Amazon also added a Fire Tablet variety pack that includes 3 16GB Fire tablets for $179, which is $30 less than if they were purchased individually.
Here's the roundup of sales links:
Kindle Paperwhite – $99 ($20 off)
Kindle Paperwhite Essentials Bundle – $139 ($40 off)
Fire Tablet – $39 ($10 off)
Fire HD 10 – $199 ($30 off)
Fire Kids Edition – $89 ($10 off)
Fire Tablet Variety Pack – $179 ($30 off)
Echo Dot – $39 ($10 off)
Amazon Tap – $89 ($40 off)
Kindle Unlimited – 25% off sale
Plus some older Fire Tablets are still on sale via Woot for cheap, including a 32GB Fire HDX with 4G LTE for $65.