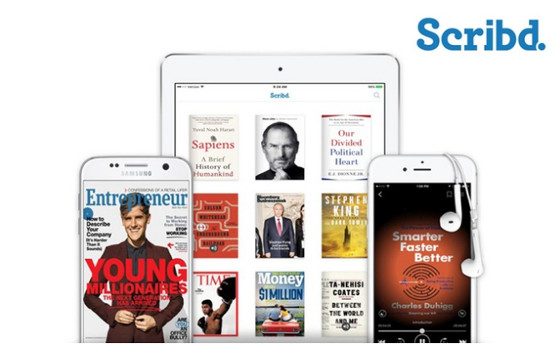 There's a deal over at Groupon right now where you can get a 3-month subscription to Scribd completely free of charge.
Scribd is an ebook subscription service similar to Kindle Unlimited, except they offer a selection of titles from big publishers, and they have different types of content like sheet music available.
Scribd also offers a selection of audiobooks, and they're included in the free 3 month deal as well.
Scribd normally provides a 30-day free trial so this is basically like getting an extra two months for free.
The only catch with this free offer is it requires signing up for a Scribd subscription so they can charge your credit card after 3 months, but you can cancel any time before then without getting charged.
Here's how the deal works:
The Deal Includes
Three ebooks and one audiobook each month, including best-sellers and award winners.
Unlimited access to sheet music, documents, and magazines including People, Bloomberg Businessweek, and The Atlantic.
The deal is valid for new customers only, and it's a limited time offer with no indication of an expiration date so it could end at any time.
Scribd has apps for iOS and Android, and they provide online access to their content using a web browser as well.