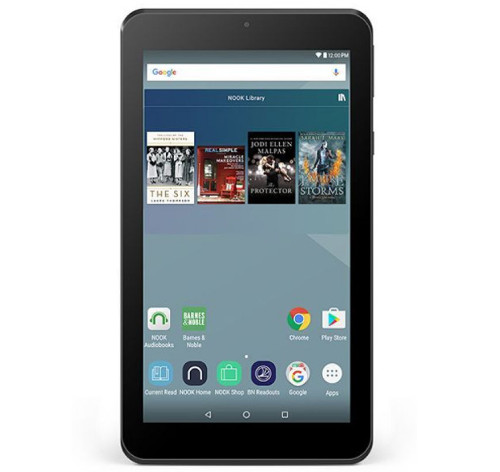 Barnes and Noble has another Nook problem on their hands.
Their latest Nook Tablet that was released in November has been pulled from B&N's website and store shelves because of a faulty charging adapter, according to a report by Android Police.
The Nook tablet affected by this is the new $49 7-inch model that B&N produced themselves, not any of the rebranded Samsung Nook tablets.
A spokesperson for B&N had this to say:
Barnes & Noble is investigating three reported cases involving the adapter sold with the NOOK Tablet 7″. The specific issue involves the adapter casing breaking apart while still in the socket. This does not affect the NOOK® device itself. With no injuries reported and out of an abundance of caution, we recommend that customers stop using the adapter until we provide a replacement adapter. In the meantime, the NOOK Tablet 7" can be charged using a computer. We will be providing more information as we work closely with the Consumer Product Safety Commission (CPSC) to determine the details of a public product recall.
There was some speculation that it was being pulled because of built-in Adups spyware, but that problem was supposedly remedied via a software update.
Now the Nook Tablet faces a second major problem in the two months since its release.
For existing Nook Tablet owners it looks like they'll probably have to start sending out free replacement adapters soon. In the meantime you should use a different charging adapter or charge via a computer to be on the safe side.