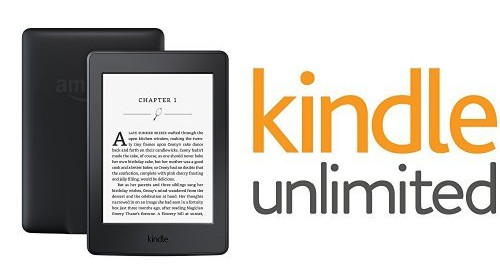 I noticed a couple of new listings at Amazon the other day for Kindles that come bundled with a membership for Kindle Unlimited, Amazon's ebook subscription service that costs $9.99 per month.
I made the suggestion a long time ago that Amazon should include Kindle Unlimited on new Kindles because I think it's a pretty cool idea to be able to get a new Kindle that has immediate access to a library of over 1 million ebooks.
However, the prices don't appear to be any less than buying the two separately so that's kind of strange.
I thought maybe Amazon had added the option to add a Kindle Unlimited subscription to the Kindle purchase process but so far that's not the case.
These new landing pages seem to be for something else since they contain no information whatsoever, and Amazon isn't promoting them anywhere yet. It seems like they are planning something with this.
Right now they only have the Paperwhite and entry-level Kindle available with Kindle Unlimited. The Paperwhite comes with twelve months of Kindle Unlimited and the regular Kindle comes with 6 months.
Kindle Paperwhite with Kindle Unlimited