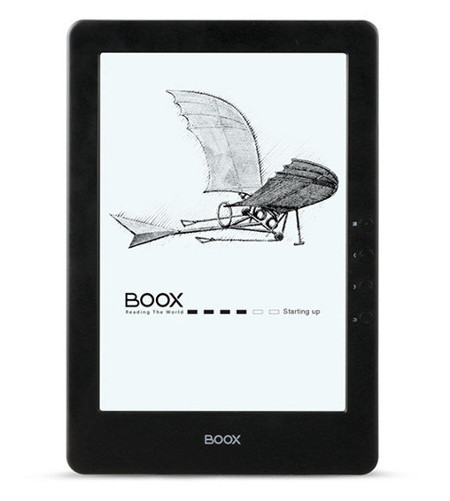 Onyx recently released a new version of the 9.7-inch Onyx Boox N96 ereader, a popular model for larger content like PDFs.
The new model is the Onyx Boox N96CML. It's the third variation of the N96 that was first released last spring.
The main difference with the N96CML is that it has the combination of a frontlight and capacitive touchscreen.
By contrast the N96ML has a frontlight and stylus support, and the regular N96 has no frontlight but it supports both hand and stylus touch.
Another difference with the N96CML is that it has a black back instead of gold (actually they call it blue but it looks black to me). All the other features and specs appear to be the exact same as the other N96 models.
The N96CML runs Android 4.0 and can install apps. It has a 9.7-inch E Ink screen with a resolution of 1200 x 825. It comes with 16GB of internal storage space and there's a microSD card slot for expansion.
The N96CML also supports audio files and it has a speaker built-in along with a headphone jack and Bluetooth. There's also a microphone for recording audio.