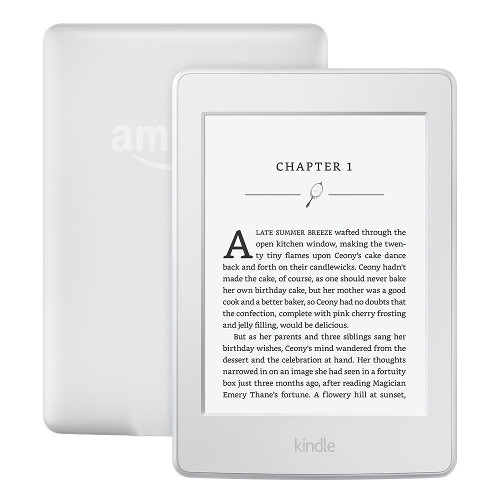 The current Kindle Paperwhite is the third generation Paperwhite model, and it was first released at the end of June 2015.
Could Amazon release a new updated Kindle Paperwhite model in 2017? A Paperwhite 4?
Looking back at the release dates of the two earlier models it makes a 4th gen model seem likely in 2017.
The 1st gen Paperwhite was released in fall 2012.
Then the 2nd gen model was released almost exactly one year later in 2013, so it was on the market for less than 2 years before it was upgraded to the Paperwhite 3.
Unless Amazon releases a newer model in the next couple of months it will make the 3rd gen Paperwhite the longest-lived model of its line.
The main upgrade with the Paperwhite 3 was the addition of a higher-resolution 300 ppi E Ink screen, along with a boost in RAM and storage space from the 2nd gen model.
The only problem with that is E Ink screens have pretty much peaked so there isn't any upgrade that they can apply there unless E Ink suddenly comes out with a new and improved screen.
There's been talk of a new processor over the past couple of years, the iMX 7 series, but it's yet to make an appearance in a single E Ink device so who knows what's going on with that.
The timeline of past Kindle releases suggests an upgraded Paperwhite could be in the cards for 2017, but unless Amazon goes with a larger screen size, it's hard to imagine what upgrades a Paperwhite 4 could feature at this point in time.