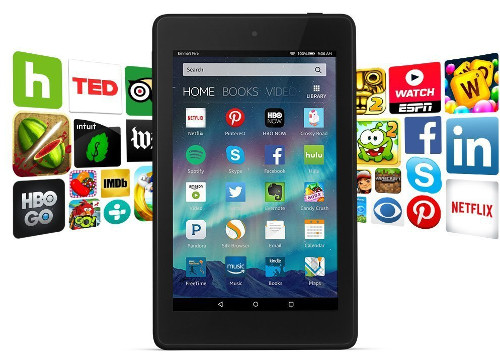 It's Sunday again so that means Amazon is having another 1-day only sale on a select list of Kindle ebooks for one of their main deals of the day.
This time around the deal includes top-rated Kindle ebooks for $1.99-$4.99. There are a number of highly-rated books on the list so it's worth checking out.
In other deals news, Amazon has their Fire tablets on sale again.
Kindles also remain on sale for Prime members at up to $50 off, but I think that deal is about to end soon.
The refurbished Kindle Paperwhite is still marked down to $85 as well, which is $35 less than a new one.
Fire tablet sales links:
Fire HD 6 – $35 (refurbished)
Fire Kids Edition – $69 ($20 off)
Fire Tablet – $39 ($10 off)
Fire HD 8 – $69 ($20 off)
Kindle Prime Members sales links:
Kindle – $30 off
Kindle for Kids Bundle – 30 off
Kindle Paperwhite – $30 off
Kindle Paperwhite Essentials – $30 off
Kindle Voyage – $50 off