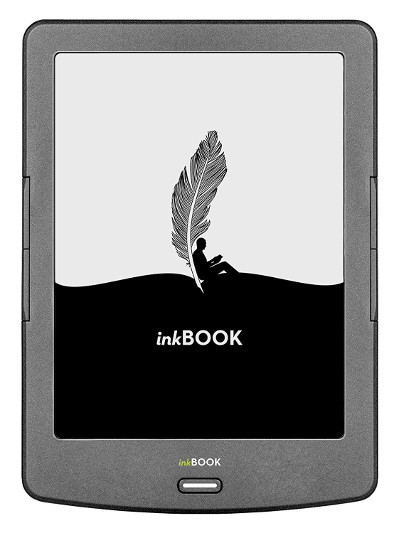 I'm working on posting reviews for the Android-powered InkBook Prime and InkBook Classic 2, and it turns out the Kindle app works pretty well on them, but it takes some work to get the page buttons setup and it's entirely not obvious unless you know exactly what to do.
So this article is going to outline the process of setting up the Kindle app with InkBook ereaders.
The first step is to download and install the Kindle app from the onboard InkBook AppStore.
Then launch the app and sign into your Amazon account.
The Kindle app takes awhile to load initially so it requires some patience, and make sure Wi-Fi is turned on or it will just hang.
The app works better from the library view than from the homescreen carousel view. Select one of the library views from the left menu panel, such as "All Items".
If you open a book you'll notice that the InkBook's page buttons don't work. You can use the touchscreen to swipe pages but the animations are rather awkward on an E Ink screen.
Using the page buttons works better and provides a cleaner look.
To activate the buttons, go to the Kindle app's homescreen or library view and open the left menu list, scroll down and select Settings.
On the Settings page, you need to check the first box under Application Settings. The text that describes the setting is invisible (one of the problems with Android apps and E Ink), so it's impossible to know that it enables page turns with volume buttons unless you're familiar with the app.
With that enabled, you can now launch the InkBook's setting menu and go to General > Change button functions. From there you can assign whichever buttons you want as volume up and volume down. Volume down is page forward and volume up is page back.
Hit save, the InkBook will restart, and then you can use the page buttons to turn pages with the Kindle app.
Note that when you first open a book the onscreen menu is visible and the buttons won't work with it open, so you have to make sure to tap the screen to close the menu before using the buttons.
Additionally, you can add the Kindle app to the list of apps on the InkBook's homescreen by going to Settings > General > Modify applications shortcuts.
Video: InkBook Kindle App Setup and Review