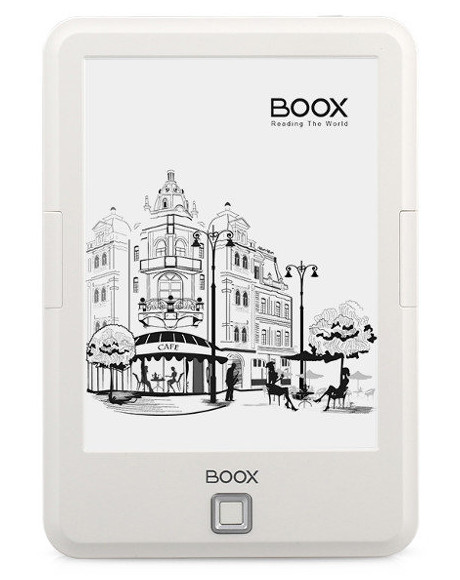 In this day and age it's rare to come across an E Ink ebook reader for under $60.
In fact it pretty much never happens except when Amazon puts the entry-level Kindle on sale for $59, and even it includes advertisements at that price and it costs an extra $20 to remove them.
So it's pretty surprising to see the Onyx Boox C67s ereader on sale for $59 with free shipping.
It's a basic ebook reader that lacks a touchscreen, a frontlight and Wi-Fi, but for the price it has some good things going for it.
The Boox C67s has a 6-inch E Ink Carta screen with a resolution of 1024 x 758, so that's an upgrade over other entry-level ereaders that have an 800 x 600 resolution Pearl screen like the Kindle.
The device comes with 8GB of internal storage space with a microSD card slot for expansion, and it has a dual-core 1.2GHz processor and 512MB of RAM, so as far as specs it's a good value for the price.
It even supports audio and has a 3.5mm headphone jack.
The biggest limitation is the fact that it doesn't have a touchscreen, especially when it comes to Android so it won't be able to install or use 3rd party apps very easily even though it runs Android 4.2.2 (without a touchscreen it will simply be impossible to use most Android apps).
But at that price it's one of the cheapest ereaders on the market, and it supports EPUB, PDF, TXT, CHM, DOC, and MOBI formats.