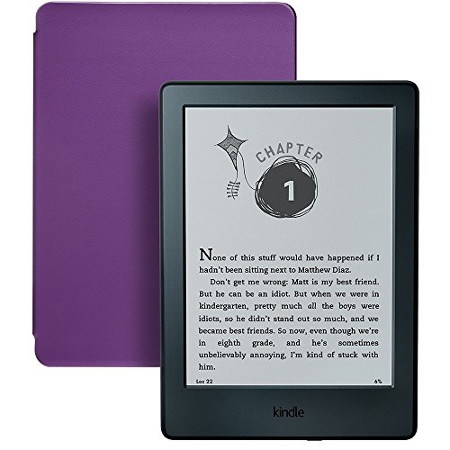 Father's Day is one week away so Amazon has put their lineup of Kindles on sale again, as they typically do with any gift-giving holiday.
This time around the sale takes $20 off all Kindle ereaders except the Kindle Oasis, which doesn't get discounted very often.
The Kindle Essentials Bundles and Kindle Travel Bundles are $20 off their regular prices as well, and so is the Kid's bundle.
There are some remaining summer ebook deals too, with up to 80% off Kindle books.
Also if you have an old Kindle that you don't use anymore you can trade it in for up to $35 off a new Kindle. See Amazon's Kindle Trade-in page for more details about the ongoing promotion.
Kindle Deals
Kindle – $59
Kids Kindle – $79
Kindle Paperwhite – $99
Kindle Voyage – $179
Bundles
Kindle Paperwhite Travel Bundle – $179
Kindle Voyage Travel Bundle – $284
Kindle Essentials Bundle – $94
Kindle Paperwhite Essentials Bundle – $139
Kindle Voyage Essentials Bundle – $234
Fire Tablet
Fire HD 6 – $29 (refurbished)