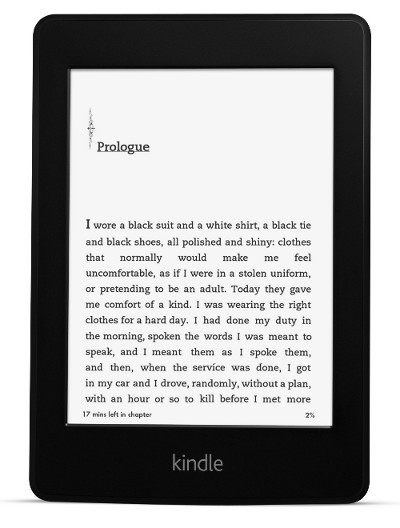 Yesterday I posted about a sale on the Kindle Paperwhite 2 at Woot (3G models are still available for $65), and now today QVC has a deal on the current Kindle Paperwhite.
They've got the Paperwhite 3 marked down to $99 with free shipping, and it comes with a Caseable photo case and a voucher for three months of Kindle Unlimited, Amazon's ebook subscription program.
That's a better deal than a typical Kindle sale at Amazon, at least for non-Prime members.
It's like getting a Caseable case and three months of Kindle Unlimited for free on top of the $20 discount.
You can also get an additional $5 off your first order at QVC with code FIVE4U.
There's no indication of how long the sale will last so it might just be a 1-day deal or it could last longer. Hard telling… But it's a good enough deal that it's worth mentioning.
via: SlickDeals