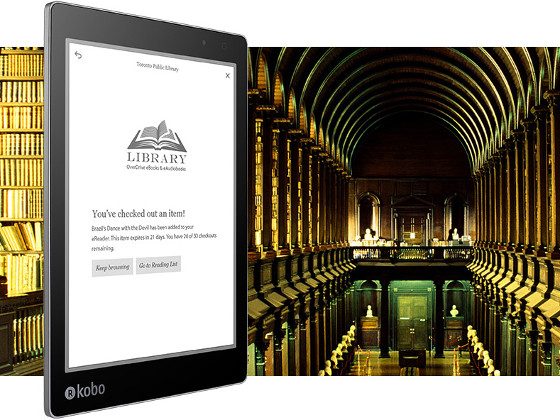 Last September Kobo released the Kobo Aura One. Aside from the 7.8-inch E Ink screen with adjustable frontlight color, the other main new feature was the addition of built-in OverDrive support to download library ebooks for free directly to the reader.
Nearly one year later, the Aura One is still the only Kobo ebook reader to offer OverDrive integration.
All other Kobo ereaders require using a computer and Adobe Digital Editions to download and transfer library ebooks to the device over USB.
It takes several extra steps and is kind of a pain to deal with sometimes.
The company that owns Kobo also owns OverDrive so it makes you wonder why they still insist on using Adobe as a middleman to manage library ebooks at this point anyway, especially when it comes to Kobo's own devices.
So why don't other Kobo ereaders get OverDrive integration as well?
Kobo is known for using the same software on all their devices, dating back several generations. And yet OverDrive integration is the one software feature that remains reserved for the Kobo Aura One only.
What about all the people that would rather have a smaller ereader? It seems like an odd marketing strategy to lock in OverDrive support to only one model with a larger screen.