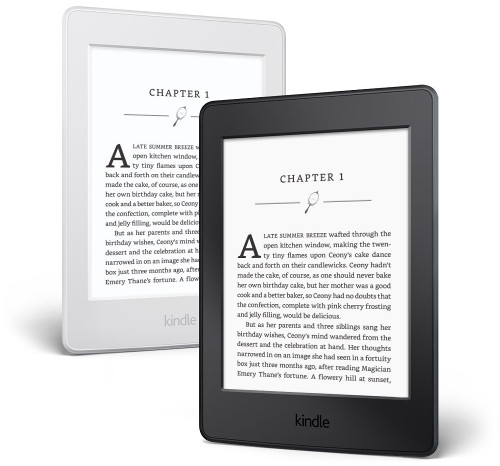 Almost exactly one year ago I posted an article examining the reviews of different Kindle models. Today I was looking over the numbers and it's interesting how the overall ratings for each model remain exactly the same as they were one year ago.
Thousands of additional reviews have been added for each Kindle since that time (over 20,000 for the Paperwhite alone), and yet the overall ratings have not moved a single point in either direction.
The Kindle Paperwhite continues to be the most popular Kindle model with a 4.5 star rating, and the Kindle Voyage is close behind at 4.3 stars.
The entry-level Kindle remains the least popular model with only 3.9 stars, and the overpriced Kindle Oasis is just a couple of points higher at 4.1 stars.
Here's how the current review numbers breakdown for each model:
Kindle Paperwhite – 4.5 stars with 50,760 reviews (up from 28,109 reviews at this time last year)
Kindle Voyage – 4.3 stars with 13,086 reviews (up from 10,670 reviews at this time last year)
Kindle Oasis – 4.1 stars with 4,254 reviews (up from 1,800 reviews at this time last year)
Kindle – 3.9 stars with 6,833 reviews (up from 1,744 reviews at this time last year)
Based on the review numbers alone, the Kindle Paperwhite is by far and away the most popular Kindle. With over 50,000 reviews that's more than double all the other Kindle models combined.
Another interesting detail, with only 3.9 stars the current entry-level Kindle is the lowest rated Kindle of all time. No other model has lower than 4.0 stars (the Kindle DX).
Given the numbers, it makes you wonder what Amazon will do with the entry-level model moving forward. The low resolution, lower contrast Pearl screen isn't doing the Kindle ereader brand any favors; it's probably turning off new customers to ereading as much as it's helping. The software features are identical to the other models so it's mostly the sub-par screen accounting for the low rating.