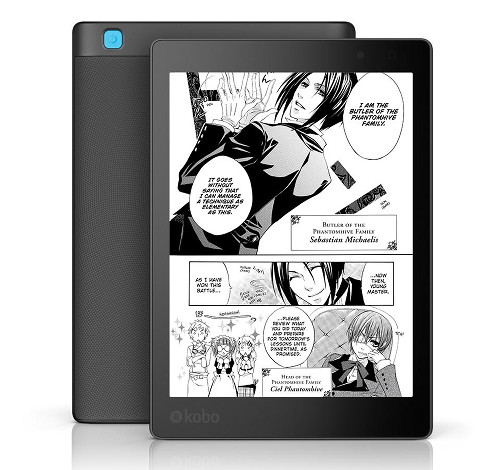 Kobo has started accepting pre-orders for their new limited edition Kobo Aura One with 32GB of storage space.
Technically pre-orders are only open to Kobo's VIP members, which costs $10 per year, but it seems anyone can order if you know the secret "VIP access" code.
The 32GB Kobo Aura One is expected to get released on December 6th, so there's really not much point in pre-ordering anyway.
The new limited edition model sells for $279 USD, $50 more than the standard 8GB model.
Apparently Kobo only plans to sell it in the United States and Japan.
Aside from the boost in storage space, all of the other specs are identical.
However, there's one interesting detail on the product page for the 32GB Kobo Aura One. It talks about a new enhanced page-turn feature that lets you quickly scan through a book.
It's unclear if this new feature will be available on other models through a firmware update or if it's exclusive to the new 32GB Aura One. It doesn't really make sense not to include a feature like that on the other models, so I'd expect it to show up at some point.