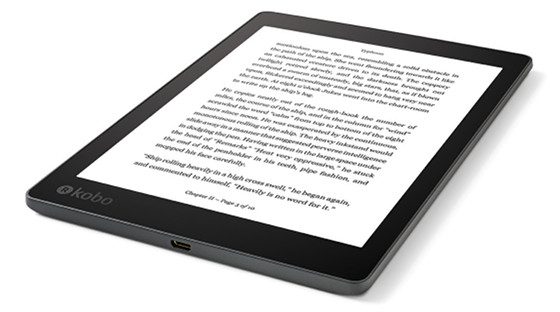 Have you tried the new Large Print Mode setting that was added to Kobo ereaders with one of the recent updates?
I hadn't noticed it until just now because it wasn't mentioned in the release notes, but it's a new feature they added recently.
The Large Print option is located under Beta Features in the main settings menu.
The beta features list has only had the web browser on the Kobo Aura One so I rarely check it.
Large Print Mode makes text HUGE. It doesn't affect the font size in books, but it increases the text size on all the menus, on the headers and footers, and pretty much everywhere else.
Even the dictionary text is enormous with the setting enabled, and everything on the homescreen and in the library is zoomed in and covers appear much larger.
Large Print Mode is definitely a handy feature to have for folks with poor eyesight, and if you're like me and don't think to check the beta features list very often it's easy to miss.