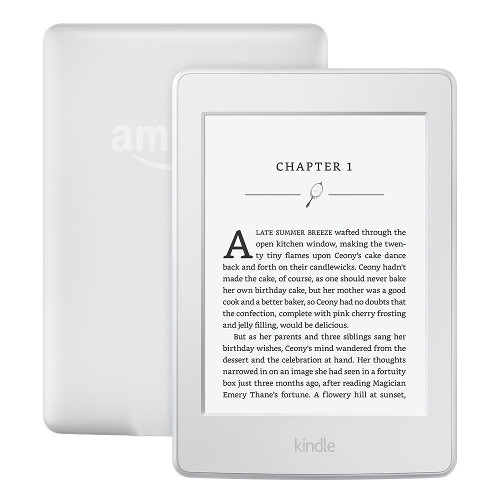 When you look closely at the current Kindle Paperwhite, it's starting to lag behind other ebook readers in certain areas.
Not just other brands like the Nook Glowlight 3 and Kobo models that offer more storage space and have frontlights with adjustable color temperature, but also other Kindles.
For instance, the basic $79 Kindle has Bluetooth and supports audiobooks.
It's rather odd that the more expensive Kindle Paperwhite doesn't have Bluetooth or support audiobooks at all.
Plus there's the simple fact that the Kindle Paperwhite has been sporting the exact same design going on 6 years now.
The first generation Kindle Paperwhite was released back in 2012. It was replaced with the 2nd gen Paperwhite one year later, and then the Paperwhite 3, the current model, was released on June 30th, 2015. All generations are the same size and shape; they just changed the screens and a few inner components along the way.
At this point it wouldn't be surprising to see Amazon go in a different direction with a new product name, but the Kindle Paperwhite is the most popular Kindle ever so it's hard to imagine Amazon rushing to replace it.
Either way you look at it the Kindle Paperwhite is due for an upgrade, and so is the Kindle Voyage, which is even older and dates back to 2014. I wouldn't be surprised to see Amazon combine them into one new model. Or they might not update them at all. New Kindle releases have become increasingly unpredictable in recent years.
What do you think? Will Amazon release a Kindle Paperwhite 4 later this year?