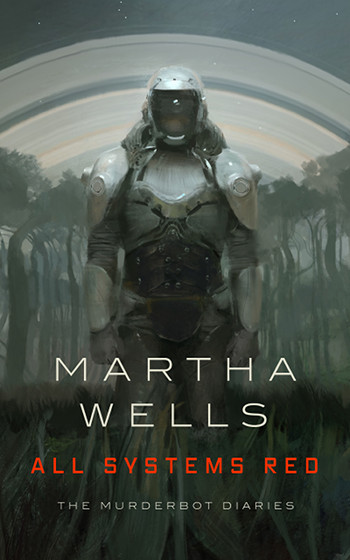 Here's a free highly-rated science fiction ebook for the weekend, available in both Mobi and ePub formats, DRM free.
Once again Tor is giving away another book as part of their eBook of the Month Club.
Just head over to Tor.com to grab your free copy of All Systems Red by Martha Wells.
All that is required is an email address to sign up for Tor's monthly newsletter to get access to the downloads.
The offer is only valid for a few days until April 9th at 11:59 PM ET.
If you have a Kindle you can use email or a send to Kindle app to wirelessly send the Mobi to your device or app.
All Systems Red is a short book with a sequel coming out on May 8th. It has good reviews, with a 4.7 star rating at Amazon and 4.4 stars at Kobo.
Here's a brief description of the book:
On a distant planet, a team of scientists are conducting surface tests, shadowed by their Company-supplied 'droid — a self-aware SecUnit that has hacked its own governor module, and refers to itself (though never out loud) as "Murderbot." Scornful of humans, all it really wants is to be left alone long enough to figure out who it is.

But when a neighboring mission goes dark, it's up to the scientists and their Murderbot to get to the truth.