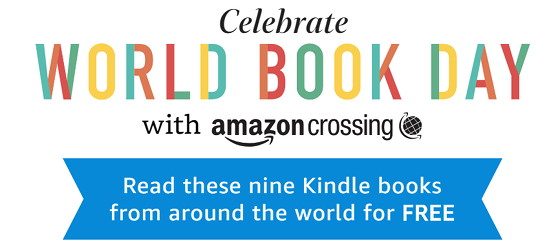 For the next week, AmazonCrossing is giving away over $40 worth of ebooks for free to US customers.
AmazonCrossing is the largest publisher of translated fiction in the US, and to celebrate World Book Day they're giving away 9 free Kindle books that are English translations of award-winning foreign-language books.
The promotion runs from now through April 24th.
Some of the books are really popular, like A River in Darkness, which has a 4.6 star rating with 2,668 reviews, and it was an Amazon Charts Most Read and Most Sold book.
Here's a quote from the press release:
"We believe books have the power to connect us across language, country, and culture," said Mikyla Bruder, Publisher of Amazon Publishing. "Today we are making an investment in books in translation and giving readers access to stories from diverse cultural perspectives with an aim to reach one million readers in honor of World Book Day."
On the promo page there's a counter powered by Amazon Charts that shows a live count of Kindle pages read from these nine translated books during the promotion period.