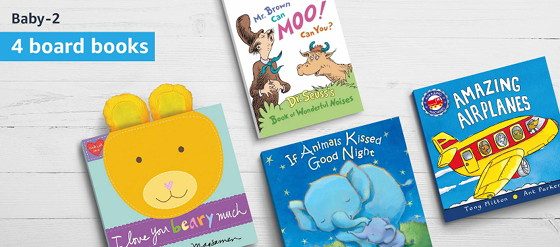 Today Amazon unveiled an upcoming new service for Prime members called Prime Book Box that aims to deliver a box of curated children's books every 1-3 months.
It costs $22.99 per box, and customers can subscribe to receive a new box of books every one, two, or three months.
Amazon claims the price of the box is up to 35% off the list price of the selected books.
Currently the Prime Book Box is available by invitation only, as Amazon sometimes does with new products.
You can request an invitation from the Prime Book Box page at Amazon.
The way it works is you can choose to receive books from four different age group brackets ranging from 0-2 years old up to ages 9-12.
A box comes with either four board books for the youngest age group, or two hardcover books for other age groups.
The included books are pre-selected by Amazon's editors but according to the FAQ you can choose to swap the books for alternate selections on the list.
See the Prime Book Box FAQ for more details.
Introducing Prime Book Box