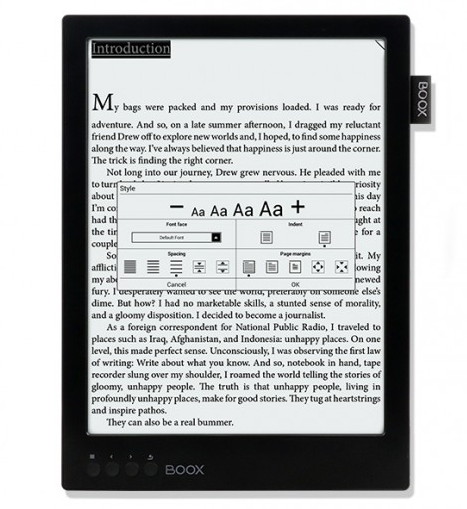 One thing about Onyx's ebook readers is they have a bunch weird font choices, but it turns out it's really easy to add your own selection of font types.
The user manual mentions adding fonts but the explanation is pretty vague.
It turns out all you have to do is create a folder on the device's main internal storage drive titled fonts, all lowercase.
Then just add whatever font types you want to the folder and they will show up on the English font list of the Boox's main reading app, Neo Reader 2.
You can use a file manager app like Astro or connect the device to a computer to create the folder and add fonts.
I tried this on the new Onyx Boox Note and the older Boox N96 and it works with both so it seems to be the same with the old and new software.
The Boox's contrast darken feature works with sideloaded fonts as well so you can make them bolder if you want.