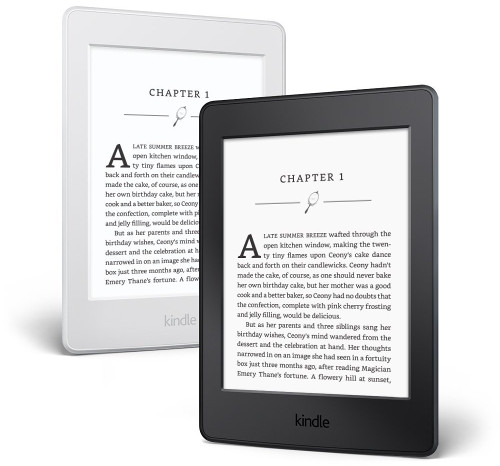 Amazon has decided to put their Kindles on sale again, but this time the sale is for one day only.
The Kindle is marked down to $49 and the Kindle Paperwhite is $89.
Both are $30 off the regular price, and both are $10 less than what the refurbished units are selling for.
The sale applies to both the black and white versions, with ads or without.
These two Kindles sure have been on sale a lot lately. Hopefully it means Amazon is working on releasing some new models soon.
But it's kind of odd that they almost never put the other models on sale. The Kindle Voyage only gets put on sale a couple of times a year and the Oasis never goes on sale at all until they start phasing it out.
Maybe they should just permanently lower the price of the Kindle Paperwhite and release a newer model in the $150 range. It's on sale so frequently why would anyone pay full price? It puts a massive price gap between the Kindle Voyage at $200 with the Paperwhite often priced under $100.