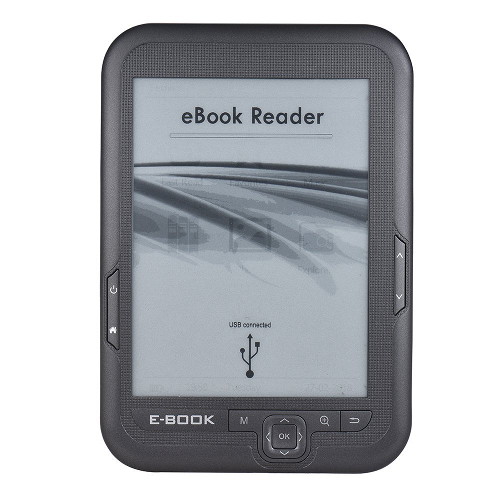 Every once in a while some off-brand ebook reader that no one has ever heard of before turns up for sale at Amazon.
That's the case with the Aibecy ebook reader, which just started selling on Amazon a few days ago.
There are three versions available, each with different storage configurations.
The 4GB model sells for $104.99, the 8GB model is $109.99 and the 16GB version is $119.99.
The device appears to be a rebranded Texet TB-416, according to the picture of the user manual. The TB-416 was first released 5 years ago in Russia so it certainly isn't a "new" model.
The specs confirm this with an outdated 800 x 600 resolution screen.
The listing says it has a touchscreen but I'm pretty sure that it doesn't based off these old YouTube videos of the TB-416.
Either way it's probably best to be avoided at this point unless you like old school ereaders. It does have some extra features like an FM radio and support for MP3 files, and it has a memory card slot. Supported formats include ePub, PDF, TXT, and RTF. Plus a bunch of different languages are supported. The listing says it has a Ucos operating system and it comes with a case and earphones.
The same company is also selling Likebooks under the Aibecy name at Amazon, including the 6-inch Likebook Air and 7.8-inch Likebook Plus, but both sell for a lot less on sites like AliExpress.