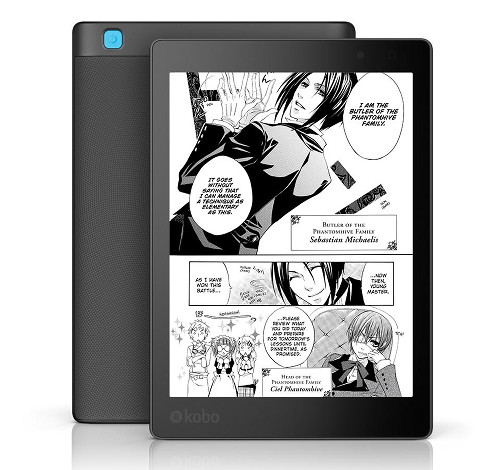 The Kobo Aura One was released two years ago next month, and Kobo tends to release updated models just about every 2-3 years. Could they possibly have a 2nd gen model in the works?
They've already released a replacement for the Kobo Aura 2 that was released at the same time as the Aura One.
But I just don't see a good reason to replace the Kobo Aura One any time soon. It's still by far the nicest model that Kobo sells.
My guess is they'll wait until next year to release a new version.
The Kobo Aura One was the first ebook reader to feature a 7.8-inch E Ink screen, and it was the first Kobo to come with a Comfortlight Pro to adjust the frontlight color.
Personally I'd like to see a new model with page buttons and some folks would really like to see the return of a memory card slot, but those are two things that Kobo clearly seems to be against adding to their ebook readers so it's unlikely they'd suddenly change their opinion on the matter now.
The Kobo Aura One is arguably the best Kobo ereader ever released, and it remains a popular model. But it could still be improved in some ways. The touchscreen, for one, has never been as accurate and responsive as other touchscreens. Battery life could be better as well. They could also upgrade to a faster quad-core processor, but that might just make battery life worse.
Do you think Kobo should release a 2nd gen Aura One? If so, what kind of upgrades should it have?