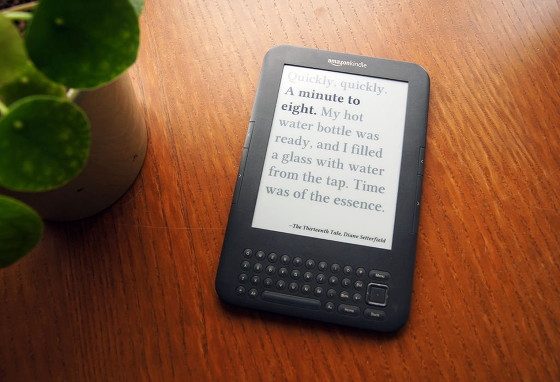 If you have an old Kindle laying around gathering dust, there are several different things you can do with it.
You can use it as a coaster for drinks, or as a serving platter for lizards, or you can turn it into a clock that displays literary quotes with the time of day embedded in each quote.
Of course you can also trade-in your old Kindle for 25% off a new one, but what's the fun in that?
There's a detailed set of directions on how to turn your Kindle into a literary clock over at Instructables.com.
Installing the hack makes it so your Kindle shows a new quote on the screen every minute with the time of day displayed in bold letters so you can easily read it.
It's not exactly a simple process (for starters, you have to jailbreak your Kindle) but someone uploaded a YouTube video that covers a lot of the complicated stuff step-by-step.
Make sure to check the video's description for relevant links to the jailbreak files and required software tools if you decide to take on the challenge.
Literary Clock – Repurpose Your Old Kindle