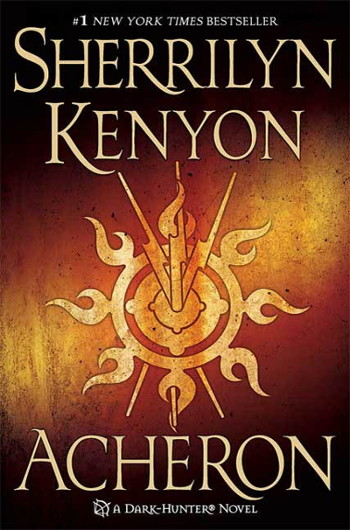 Tor is giving away another free ebook as part of their monthly ebook club.
This month's freebie is a popular fantasy title. It has a 4.7 star rating at Amazon, where the Kindle edition currently sells for $8.99, and it has a 4.6 star rating at Goodreads.
The free ebook is Acheron by Sherrilyn Kenyon.
It's far from the first book in the series, but apparently the books are separate stories that can be read out of order.
The book is available for free from Tor.com from August 14th through August 17th.
To get the free book all you have to do is signup for Tor's monthly newsletter.
One of the great things about Tor's ebooks is they are DRM-free so you can download the book in both ePub and Mobi formats and easily read it on whichever device or reading app you want.
If you want to read the book on a Kindle you can sideload it via USB or use a send to Kindle app to wirelessly send the Mobi file to your device.
Here's the description for the book:
Eleven thousand years ago a god was born. Cursed into the body of a human, Acheron spent a lifetime of shame. However, his human death unleashed an unspeakable horror that almost destroyed the earth. Then, brought back against his will, Acheron became the sole defender of mankind.

Only it was never that simple. For centuries, he has fought for our survival and hidden a past he'll do anything to keep concealed. Until a lone woman who refuses to be intimidated by him threatens his very existence.

Now his survival, and ours, hinges on hers and old enemies reawaken and unite to kill them both.
War has never been more deadly… or more fun.