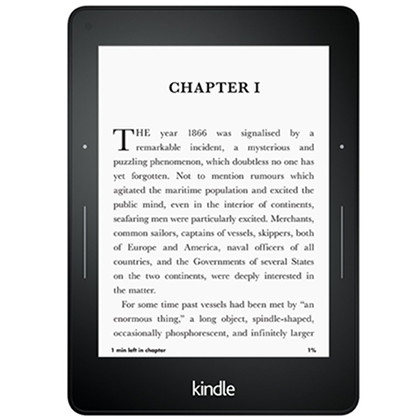 One of Amazon's main Deals of the Day for today includes the Kindle Voyage at its lowest price ever.
You can get the Wi-Fi Kindle Voyage for only $94.99, or the upgraded version with free cellular connectivity for $111.99.
Both are certified refurbished Kindles sold by Amazon, and they come with the same warranty as new Kindles.
It's a 1-day only sale for October 10th, and considering how popular the Kindle Voyage was the deal might not last all day.
Amazon still has refurbished Kindle Paperwhites on sale for $79 as well, but for only $15 more the Voyage's premium design is a notable upgrade.
Kindle Deals
Wi-Fi Kindle Voyage – $94.99 (October 10th only)
3G Kindle Voyage – $111.99 (October 10th only)
Kindle Paperwhite – $79.99
50% off 6-months of Kindle Unlimited – $29.97 (Ends October 13th)