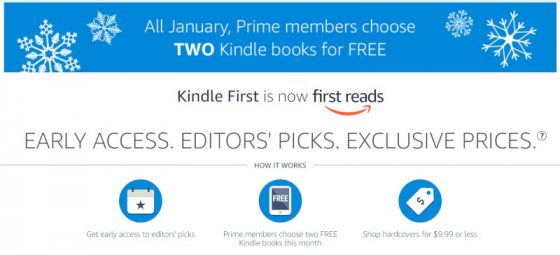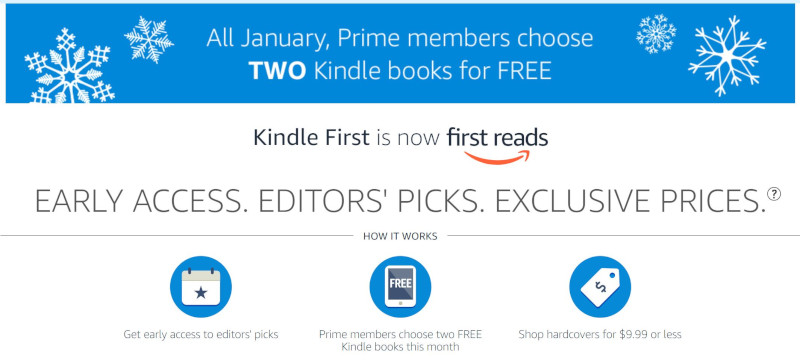 One of the perks of being an Amazon Prime member is the fact that you can get a free Kindle ebook each month from a selection of new exclusive books at Amazon.
This month Amazon is offering Prime members two free ebooks from their First Reads selection (formally Kindle First).
There are six books to choose from across various genres.
Prime members have until the end of January to claim their two free ebooks.
There aren't any reviews yet for the books since they were just released to Prime members this month, so you might want to wait a few weeks if you're not sure which books to pick.
For non-Prime members the books don't get released until next month, and if you have a Kindle Unlimited subscription you'll be able to access them with that.
If you are an Amazon Prime member it can be difficult to keep track of all the different benefits available, so don't forget to claim your two free ebooks this month. There's Prime Reading as well for access to more free reads, but you don't get to keep those books, just borrow them.