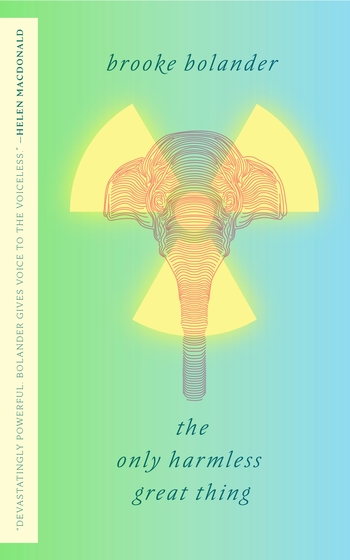 If you like getting ebooks for free, Tor is giving away another highly-rated ebook this week as part of their monthly ebook club.
The free ebook is The Only Harmless Great Thing by Brooke Bolander. It has a 4.8 star rating at Amazon with 102 reviews.
It's a science fiction alternate history novelette (description below).
In order to get the ebook for free all you have to do is signup for Tor's monthly newsletter.
To download the ebook head over to Tor.com and enter an email address to access the download links.
Like usual, Tor's ebooks are available without DRM so you can easily download the file in both ePub and Mobi formats to read on whatever ebook reader or reading app you prefer.
If you want to read the book on a Kindle you can sideload it via USB or use a send to Kindle app to wirelessly send the Mobi file to your device.
Here's the description for the book:
In the early years of the 20th century, a group of female factory workers in Newark, New Jersey slowly died of radiation poisoning. Around the same time, an Indian elephant was deliberately put to death by electricity in Coney Island.

These are the facts.

Now these two tragedies are intertwined in a dark alternate history of rage, radioactivity, and injustice crying out to be righted. Prepare yourself for a wrenching journey that crosses eras, chronicling histories of cruelty both grand and petty in search of meaning and justice.