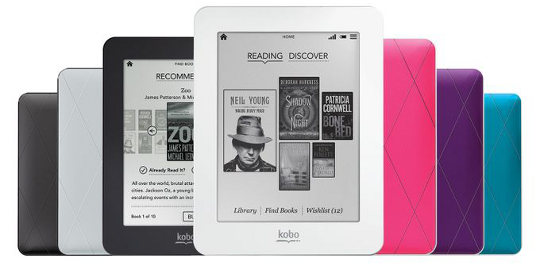 Kobo has started sending out emails to customers that purchased older Kobo devices and those with Sony Readers that have access to the Kobo store about an upcoming change that will be taking effect on February 28th, 2019.
Older Kobo models, including the Kobo Mini, the Kobo WiFi, the Kobo Vox and Kobo Arc tablets, all require a software update before February 28th in order to keep working properly with Kobo's services.
They're also discontinuing support for a number of devices, including Sony Readers that were transitioned to the Kobo Store after the Sony eBook Store closed.
This includes the Sony PRS-T1, T2, and T3 models.
Kobo is also ending support for the Kobo Vox and Kobo WiFi, along with older Kobo apps, such as the Kobo app for Blackberry.
They appear to be ending support for the Kobo Mini as well, but for some reason they forgot to list it on this help page that lists which devices and apps will no longer be supported, but here's a quote from this other help page:
As of February 28th, 2019, the Kobo Mini will no longer be supported by Rakuten Kobo. This means it will no longer receive software updates, and will not be able to connect to the Kobo Store.
It goes on to state that the Kobo Mini will no longer be able to exit the setup process after a factory reset if you don't install the update before February 28th.
Update: The Kobo Mini might still be supported after February 28th. Kobo support updated the referenced help page saying as much, but they still left the quoted section above on the page too saying it won't be supported so things are still unclear at this point.
Newer Kobo models aren't affected by the change, as their software is already in compliance with the security update.
Ending support basically means you'll no longer be able to access the Kobo store from these models, but you should still be able to sideload ePubs using Adobe Digital Editions.
For more information check these help articles at Kobo:
Products no longer manufactured or supported by Kobo