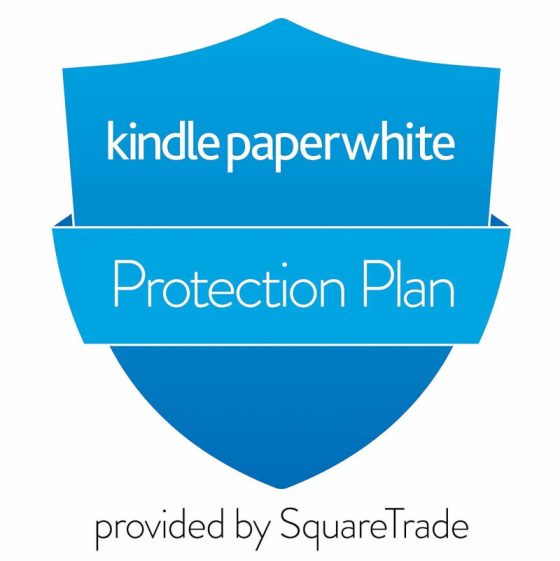 When purchasing a new Kindle from Amazon, they give the option to purchase a SquareTrade protection plan.
Usually they just show the 3-year option in the add-on section, but you can purchase protection plans for 1 and 2 years as well.
Kindle protection plans can also be purchased separately up to 30 days after you buy a new Kindle.
But are protection plans worth the extra expense?
Each model has a different pricing structure. The protection plan for the entry-level Kindle costs $19.99 for 3 years, which seems pretty steep considering the device only sells for $79 new, often less on sale. That's 25% of the regular price, and upwards of 40% when the Kindle goes on sale.
Three years for the Kindle Oasis costs $40. That's 16% of the base starting price of $250, and about 11.5% of the price of the 32GB model with 4G wireless.
A 3-year plan for the Kindle Paperwhite sells for $29.99, which is 23% of the starting price and 12% of the price of the 32GB version with 4G LTE. That's a pretty big difference.
If you're getting the lower cost models the protection plans are fairly expensive. The new Kindle Paperwhite was recently on sale for $89. At that price paying an extra $30 for a protection plan doesn't make much sense unless you're prone to breaking things or have a dog that likes chewing on stuff.
For the more expensive models an extra 12% is more reasonable for 3 years of added protection.
They say you will receive a replacement device 2 to 3 days after making a valid claim, and you can make up to 3 claims during the warranty period.
The warranty does cover accidental breakages unlike the factory warranty, which is plus since E Ink screens are rather fragile and easily cracked, and factory warranties do not cover cracked screens.
Do you think it's worth the extra cost to buy SquareTrade protection plans for Kindles? Have you ever gotten a replacement using a protection plan?