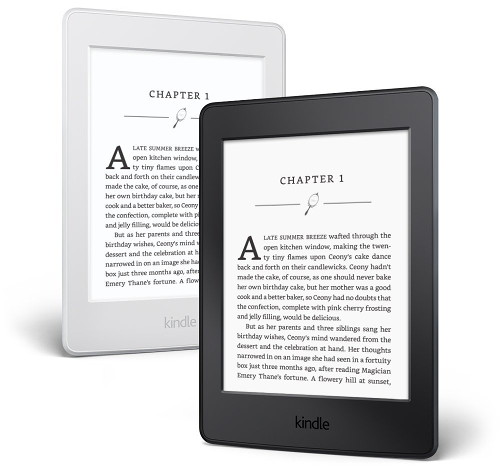 Amazon released the 4th generation Kindle Paperwhite in November 2018, but they're still selling the 3rd gen version as well.
In fact the Kindle Paperwhite 3 still ranks #4 on Amazon's best sellers list for ebook readers, which is updated hourly. They're still selling more previous gen Paperwhites than the current entry-level Kindle and Kindle Oasis—that's interesting.
Some folks prefer the Paperwhite 3 over the new Paperwhite 4.
Some like the indented screen over the plastic front layer that they added to the new model because the text is a bit clearer on the older Paperwhite without the extra layer.
Personally I can't see much of a difference but the background color is slightly lighter on the Paperwhite 3 and that does help the contrast seem a little better.
The new Paperwhite 4 has more storage space and it adds Bluetooth to listen to audiobooks, and it's also waterproof, but other than that it's mostly the same as the Paperwhite 3.
There are a few software differences, like inverted mode for white text on a black background is only on the Paperwhite 4.
See this Kindle Paperwhite comparison review for a closer look at the differences between the two.
If you like the Paperwhite 3 better you can still get them new and refurbished. Amazon still sells both. Woot has some available as well.
Where to Get a Kindle Paperwhite 3
New at Amazon $119 – both black and white versions are available, and the Paperwhite 3 with cellular wireless is $189.
Refurbished at Amazon $99
Refurbished/used at Woot $64
Scratch & dent at Woot $49