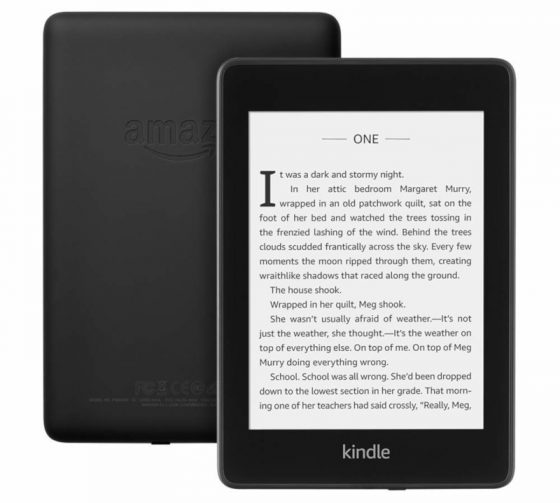 Amazon has put the new Kindle Paperwhite on sale for Valentine's Day, which is coming up next week.
They have the 8GB model available for $99, and the 32GB version is $129. That's $30 off the regular price.
The model with 4G LTE wireless is $209—that's $40 off the regular price, and there are no ads (Special Offers) with that version.
The sale ends on February 13th, 2019.
The new Kindle Paperwhite has more storage space than the previous version, and it's waterproof. They also added Bluetooth support to listen to Audible audiobooks.
Checkout this Kindle Paperwhite 4 review for a closer look and to see a video demo of it in action.
Once again the Paperwhite is the only Kindle on sale. Oddly Amazon has stopped putting the entry-level Kindle on sale lately. For only $20 more the Paperwhite is a much better value; it's not even close. The entry-level Kindle makes no sense at $79 anymore if they're going to keep putting the Paperwhite on sale.