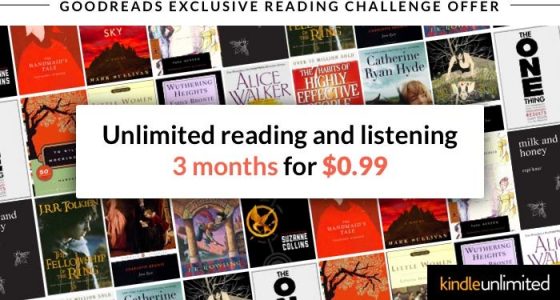 Once again Amazon has brought back their Kindle Unlimited promotion that's basically an extended trial where you can get 3 months of Kindle Unlimited for $0.99.
A Kindle Unlimited subscription normally costs $9.99 per month so it's a good deal if you want to test the waters, so to speak.
Kindle Unlimited members get access to a catalog of over 1 million ebooks, along with a few thousand audiobooks, and a rotating selection of magazines and comics.
Amazon will automatically start charging $9.99 per month after the 3 months is up, but you can cancel at anytime.
In fact you can cancel immediately after claiming the 3 months for $0.99 offer and you will still have access to Kindle Unlimited for 3 months.
The deal is available for new customers only, and for those that recently canceled.
The deal expires on February 28th, 2019.