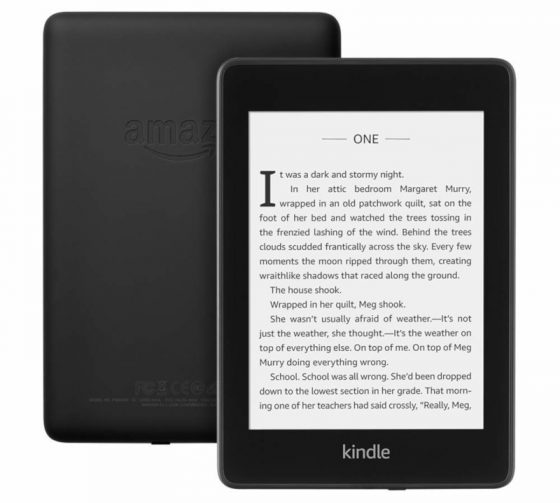 This is probably the weakest Kindle sale that I've ever posted about; I think Amazon must be running out of ideas at this point.
They're now advertising a deal where you can get a whopping 10% off the new Kindle Paperwhite when buying 2 at the same time.
Wow. A whole 10% off. That's really something.
And you have to buy 2 to get that massive discount!
Wait? Wasn't the Kindle Paperwhite just recently on sale for $99, you ask?
Yes, it was. And earlier in the year it was on sale for $89.
So let's get this straight. If you buy two 8GB Kindle Paperwhites for $129 each, that's a savings of $25.99 for the two, so that's really only $13 off each Kindle, when just last month the Paperwhite was $30 off for one. Yeah, this is a pretty weak deal.
The savings work out greater for the 32GB models with cellular wireless, but even at $249 each it only adds up to $50 off for the two. That's still not as much off as a typical sale.
The "deal" runs through the end of April. That's if they don't sell out from everybody jumping at this major sale (what, too much sarcasm for one post?).