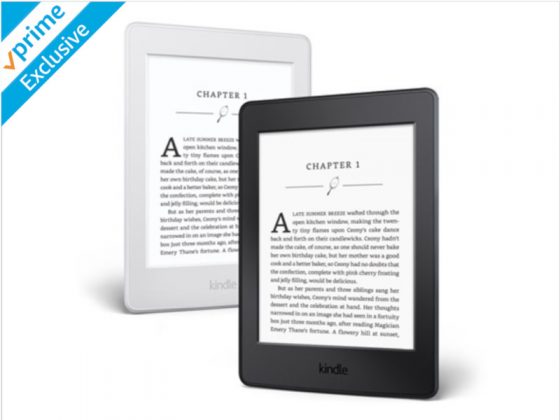 Woot currently has the Kindle Paperwhite 3 on sale for just $69.99, but the deal is exclusively for Amazon Prime members.
They are brand new Kindles, not refurbished like most Woot deals, and both black and white versions are available. Shipping is also free.
They are the Wi-Fi models with Special Offers (ads).
The offer runs through April 13th or until they sell out.
The Kindle Paperwhite 3 normally sells for $119, and the refurbished ones sell for $99 at Amazon, so being able to get it new for only $69 is a great deal.
That's even $20 less than the new Kindle that gets released this week, and the Paperwhite has a better screen with 300 ppi instead of just 167 ppi, not to mention longer battery life.
Some people prefer the Paperwhite 3 without the added layer over the screen to the newer waterproof Paperwhite 4. Here's the Paperwhite comparison for a list of differences between the two.
If you're aren't a Prime member and you really want to get in on this Kindle Paperwhite deal, you can always make use of Amazon's 30-day free trial for Amazon Prime and then cancel before the first payment is due.