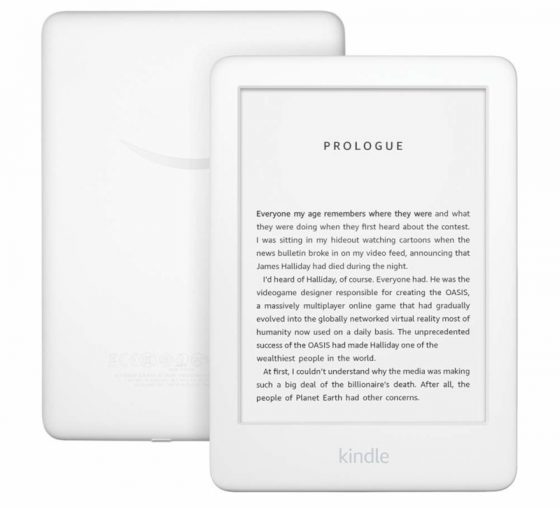 This week Amazon put the new entry-level Kindle on sale for the first time since it was released, which took less than one month.
Kindles frequently go on sale so it's hard to judge them off their list price. The new Kindle has a retail price of $89 with Special Offers (ads on the homescreen and lockscreen) and $109 without ads.
The current sale price of the new Kindle is $69 with Special Offers and $89 without.
It's weird how Amazon decided to discount the new Kindle Paperwhite by $40 but they only discounted the entry-level Kindle by $20.
As far as dedicated ebook readers go, that's just an average deal. The Kindle Paperwhite 4 at $89 is a much better value considering the upgrades it brings to the table, including a higher resolution screen, double the storage space, and a waterproof design.
As noted in my 2019 Kindle review, I ended up liking the new Kindle more than I thought I would. But with the Paperwhite only $20 more it makes you wonder why Amazon even bothered releasing a new entry-level model at all.
If Amazon is going to continue discounting the Paperwhite by twice as much as the entry-level model then the Paperwhite is always going to be the best deal.
It'll be interesting to see what price the new Kindle sells for on Prime Day in July when Amazon usually has the best Kindle deals.
If Amazon discounts the new Kindle by $40 like they did the Paperwhite we'd have a $49 Kindle, and that would be an excellent bargain for a frontlit ebook reader. But at $69 you're better off dropping an extra Jackson and getting the Paperwhite instead.