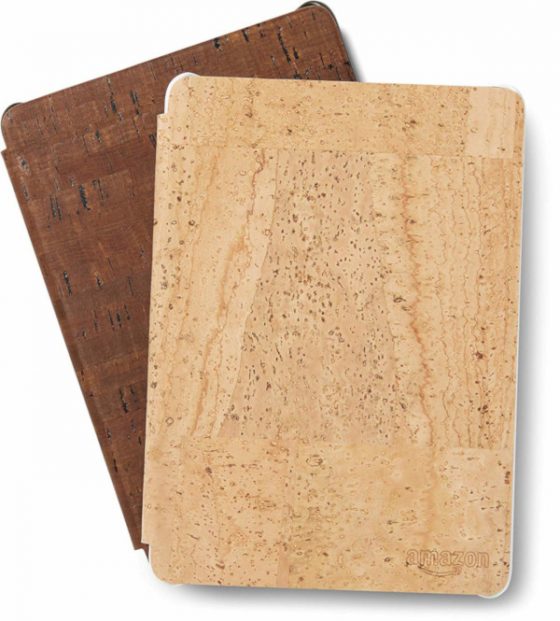 Amazon has released a new premium water-safe cork cover for the latest Kindle Paperwhite. As far as Kindle covers go it's pretty unique.
The Kindle cork cover is available in tan or brown and it sells for $44.99 at Amazon, and it's only available for the 10th gen waterproof Kindle Paperwhite.
Considering the Kindle Paperwhite is currently on sale starting at $99, $45 is pretty steep for a cover.
But Amazon's covers are always more pricey than 3rd party covers (except right now they're unloading a bunch of used leather Kindle Paperwhite covers for cheap).
According to the description Amazon released the cork covers for Earth Day 2019, which was April 22nd (apparently nobody noticed), and $1 from each unit goes to support Earth Day Network's Canopy Project.
The cork covers are made from 23-27% recycled products. The outer cover material is made out of cork and there's a plastic insert on the inside to hold the Kindle.
Like other Kindle covers, it has a magnet to hold the cover closed and it will automatically turn the Kindle on and off when opening and closing the cover.
This is the first Kindle case I've seen make out of cork. It seems like it would be pretty lightweight but they neglect to mention how much it weighs (according to the shipping weight it's the same 5.6 oz as Amazon's other Paperwhite covers).