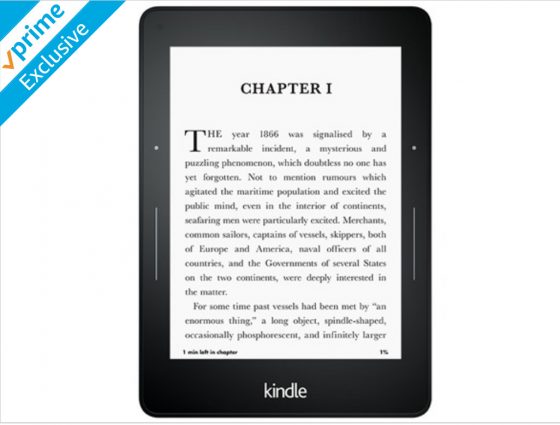 Woot is owned by Amazon so older refurbished Kindle models often turn up for sale at Woot for pretty cheap.
All the Woot Kindle deals dried up for the past month and a half, but now the deals are back and some are better than ever. It's worth noting some of the deals require having an Amazon Prime membership, others don't. You can get a free trial for Prime if you want to get in on the deals.
You can get a refurbished Kindle Voyage for as low as $74.99, and the 3G model is only $5 more.
They also have the first generation Kindle Paperwhite available for only $24.99 refurbished.
One of the best deals is the 32GB Kindle Paperwhite 3, the manga edition, for $59.99 refurbished, but it's a Prime exclusive deal.
A couple of the deals on older Kindles aren't very good because they are scratch and dent units so pay close attention to the listing details.
Check back tomorrow for a list of Prime Day Kindle deals.
Here's the list of current Woot Kindle deals. They also have some older Fire tablets for really cheap, as low as $15.99.
Update: Amazon has started Prime Day deals early on Kindles. The new waterproof Kindle Paperwhite 4 is marked down to $84.99 and the new front-lit entry-level Kindle is $59.99. Both also include a $5 ebook credit with purchase.